Looking for a way to make your next outdoor event even more spectacular?
Outdoor LED's mobile screens rentals are the perfect solution.
Our massive HD LED screens are weatherproof and can be turned into a daytime brightness display that will wow your guests. Plus, we provide a trained event technician to set up, operate and breakdown the screen for you.
Our LED screens are the brightest and largest on the market today. And because we use large event amps, JBL speakers and PA system, your audience will be able to hear every word no matter where they are standing!
We also offer a variety of mounting options, so you can choose the setup that works best for your space. Our Outdoor LED screens are perfect for any type of event, from concerts and fundraisers to watch parties and corporate events. We also offer camera feeds, live scoring, messaging, and more – so you can customize your screen to fit your needs.
Contact Outdoor LED today at (615) 575-3945 to learn more about our state-of-the-art HD LED screens!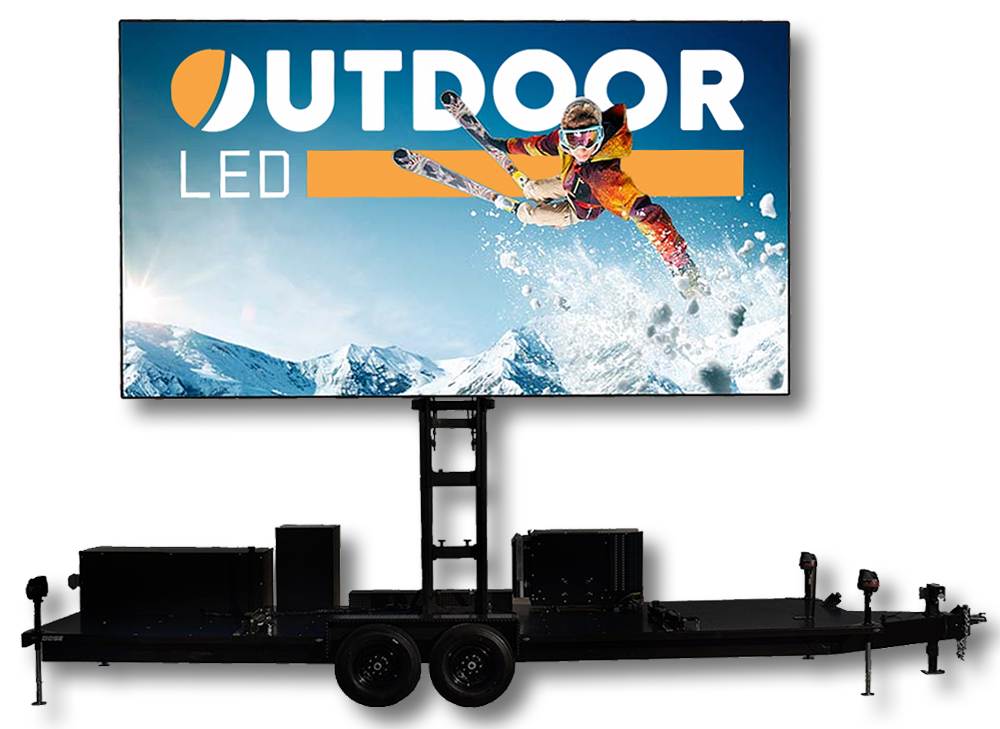 Why Outdoor LED is the Right Choice for Your Next Event
Outdoor LED offers the highest quality outdoor rental screens available. Our screens are weatherproof and provide daytime brightness, so your message is always clearly seen no matter what the condition indoors or out! Plus, our turnkey service means we take care everything from setup to breakdown – which allows you more time to spend putting on a great show (and less stress). Our versatile fleet can accommodate any event and any size from corporations looking for a dynamic solution to inspire employee, organizations wanting their space lit up at night for an annual gala, to massive LED screens for concerts and sporting events.  Regardless of your needs, we will get you set up with the perfect LED Screen rental!  
Turnkey Setup
Your screen rental comes with an event technician onsite to set up break down and operate your screen for the duration of your event.
High Definition
All of our screens are the best technology offered on the market with best-in-class high definition 4.8mm pixel pitch.
Weatherproof
Rain or shine, Outdoor LED screens can withstand the extreme elements of heat, rain, sleet, and winds of +40mph.
Daytime Bright
No need to wait for nightfall- at 6,500 nits, our screens are vividly colorful and bright even in direct sunlight. Perfect for any kind of event!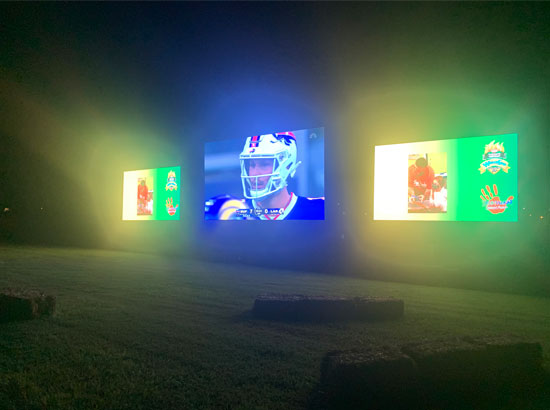 Choosing the Right Outdoor LED Screen for Your Event
The cost and difficulty of setting up traditional outdoor LED screens can make them a poor choice for many events. That's where Outdoor LED rentals comes in! We offer high-quality, LED screens that are perfect to use at your next party or event – no matter what type you're planning on having (even if it sounds impossible). Our team works with you from start until finish so that you can focus on the other important details of your event. We've got this covered.
We have LED Screen Sizes Available for All Outdoor Events!

Outdoor LED
17x10 LED Screen
Size: 17 ft. x 10 ft.
Pixel Pitch: 4.81mm
Resolution: 1440 x 624p
Power:Onboard PowerTech 20k
Audio: Optional JBL EON615
Click to Learn More

Outdoor LED
15x8.5 LED Screen
Size: 15 ft. x 8.5 ft.
Pixel Pitch: 4.81mm
Resolution: 936 x 520p
Power: Onboard Power Tech 12k
Audio: Optional JBL EON615
Click to Learn More

Outdoor LED
12x7 LED Screen
Size: 12 ft. x 7 ft.
Pixel Pitch: 4.81mm
Resolution: 728 x 416p
Power: Onboard PowerTech 8k
Audio: Optional JBL EON615
Optional Marketing Side & Top Panels
Click to Learn More
Any event can be brought to the next level with Outdoor LED. Here's a few types of events that benefit from displaying videos, live TV, advertisements, camera feeds, live scoring, messaging and more.
Clients Who Trust Us With Their Events
From some of our nation's most well-known brands to small businesses and backyard parties, we are proud to be a trusted partner.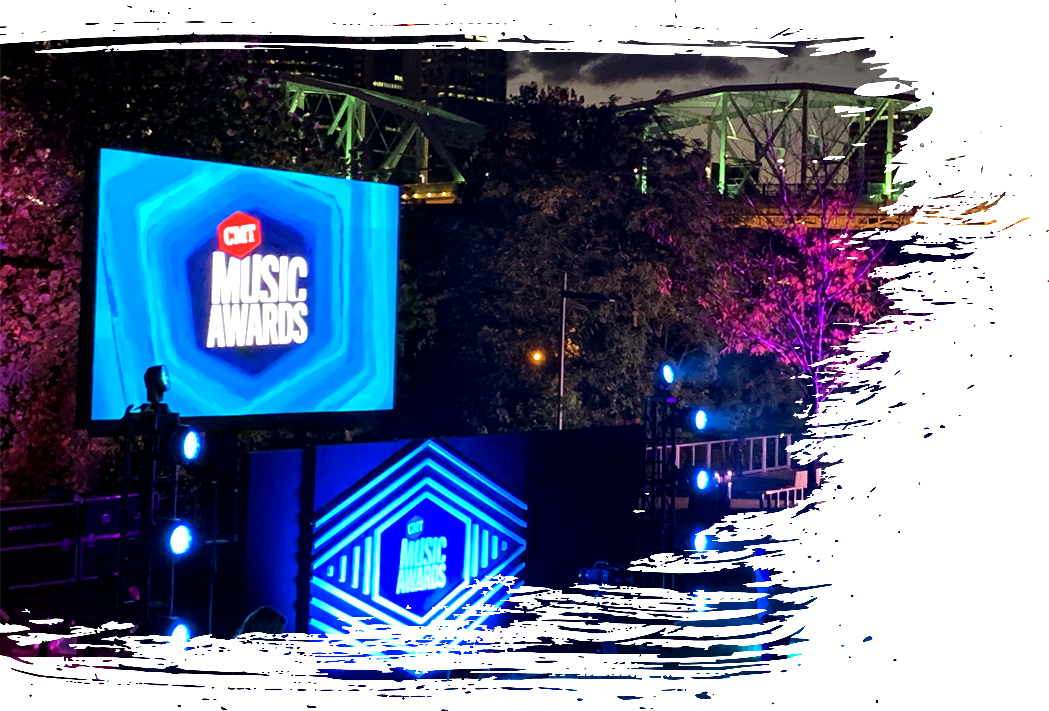 "My event gets better every year with the help of Outdoor LED Rentals. Their devotion to customer service and satisfaction is second to none. I highly recommend them if you want to put on a first-class event."
Jordan and Outdoor LED were very easy to work with, professional and on-time. I would highly recommend them for any major event!
Our company event was a hit. Outdoor LED Rentals came through again. Their tech person was awesome and so helpful with the setup, managing and breakdown. We will definitely use them again.
Planning An Outdoor Event? Contact Us Today for a FREE Quote or to Reserve an LED Screen!
With our amazing LED screens and service, you can be confident that no detail will go unnoticed and that your event will be one to remember!